George Catobus
CEO, Head of Operations
George founded Origin Software, Inc., a boutique Software-As-A-Service (SAAS) and Web Development Company, in June 2003. Origin Software is based in San Clemente, CA and currently has an extensive customer base of over 25,000 users. They provide a compensation management platform built exclusively for the mortgage industry that many of today's top lenders subscribe to.
George provides software consulting services for many Fortune 1000 companies including Allergan, Johnson and Johnson, and IndyMac Bank. He has the unique ability to understand business needs, communicate effectively with executive management and then guide a group of technical staff to deliver an enterprise solution.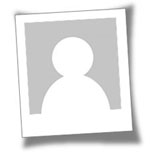 Patrycja Catobus
Business Development
Business and technology leader with proven success delivering strategic and tactical technology solutions for major financial brands. Comprehensive knowledge of financial sales and marketing technology strategies and operations in a multi-channel and mobile environment.
Highly skilled at developing new business and nurturing key relationships to create win-win scenarios.